Turning an 5k iMac into a monitor
As technology advances, we often find ourselves upgrading our electronics to keep up with the latest and greatest features. However, this can leave us with a pile of outdated devices that we no longer use or need.
In my case, I found myself with an old 2015 iMac 5k that was no longer fit for service. But instead of throwing it away, I decided to recycle it by repurposing its most valuable component: the display.
The iMac 5k has an impressive 27-inch Retina display with a resolution of 5120 x 2880 pixels. It's a shame to let such a beautiful display go to waste, so I did some research and found a display converter board that would allow me to reuse the screen as an external monitor.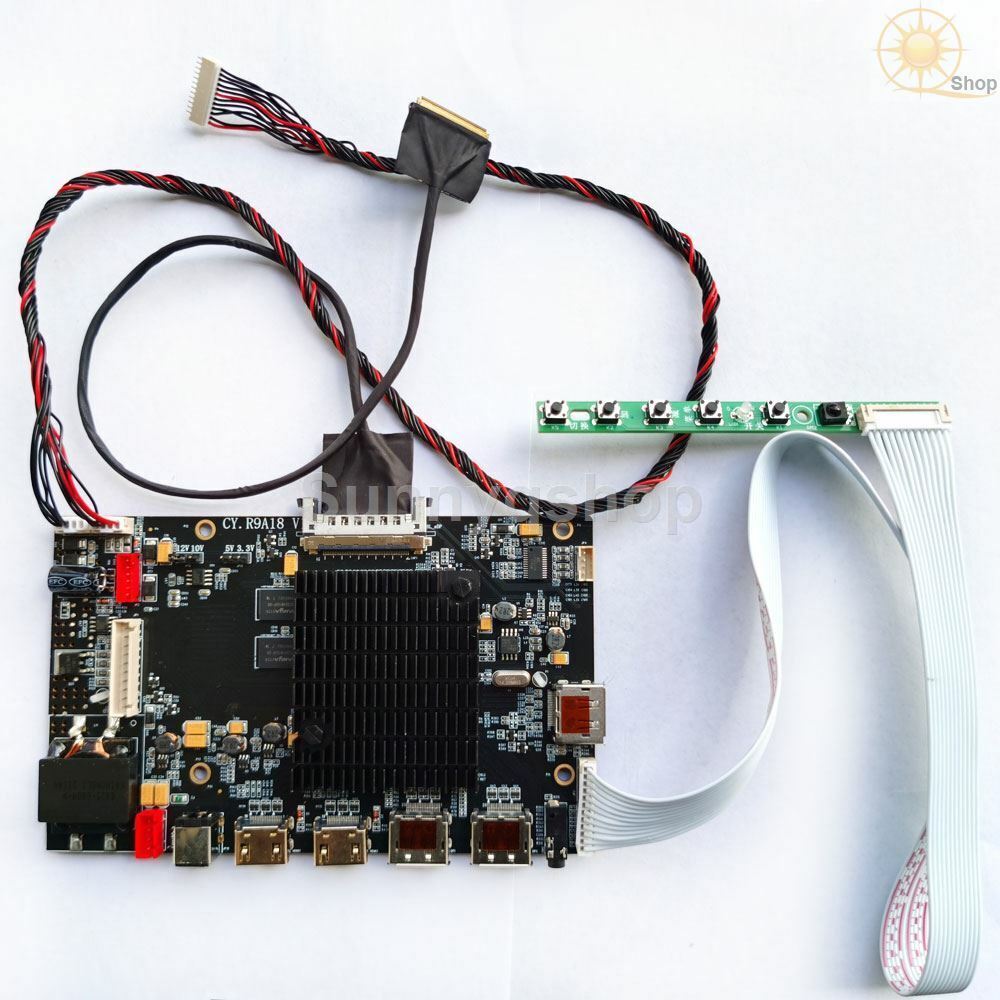 The board connects to the iMac display connectors and provides DP 1.4 and HDMI 2.0 for DP 5120*2880 @60HZ & HDMI-compatible 3840*2160 @60HZ.
The board costs £177.68 plus VAT on import into the UK - eBay Listing
You'll also need a 12v 6A power supply, which I got from Amazon.
Next, I disassembled the iMac and carefully removed the display, then stripped out all the computer components being careful not to touch the exposed traces on the PSU.
I highly recommend following iFixit's guide found here
Once I had just the bare iMac, I connected the converter board to the screen outside the chassis to make sure it worked before assembly.
With the converter board in place, I now had a stunning 5k display that I could use with any computer that had a DisplayPort or HDMI output.
Finally, the last thing left was to reattach the screen back to the iMac chassis using an adhesive that can be specially brought for this purpose (I plan to do this at a later date, for now it's taped on)
I ran both the power cable and DisplayPort cables through the old iMac RAM hatch door.
I did plan to mount the board's 12v power supply brick inside the iMac chassis and wire it up to the factory iMac kettle plug connector, but later decided against this as it meant I would need to rip off the screen again if the PSU failed in the future.
The benefits of repurposing the iMac's display were twofold. Firstly, it allowed me to extend the life of an otherwise obsolete device. Secondly, it saved me money on purchasing a new 5k monitor. The cost of the converter board was significantly less than the cost of a new monitor with similar specifications.
But the benefits didn't stop there. The new external display improved my productivity and workflow. The large size and high resolution allowed me to view multiple windows side by side, which made it easier to work on multiple tasks simultaneously.